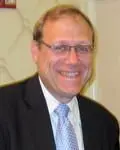 I am a Licensed Clinical Social Worker in private practice for over fifteen years. My informal social work practice started in 1986, when I worked with, and ultimately directed the Youth Division of a community based Social Service Organization, advising adolescents and their families about social and cultural issues confronting them. This sparked a life long passion in me for helping people work through their issues. Being involved in the transformation process in guiding clients to reach their goals is truly an inspirational and empowering experience for me.


I am an interactive, solution-focused therapist. I work with a varied population, which include but is not limited to:

• middle school (11+) to older adults, in individual and couples therapy;
• I have had much success treating adjustment issues in male adolescents, as well as depression and anxiety in individuals, especially with senior adults.
• I have been highly effective in my work with couples in marriage conflict and relationship issues.


I integrate complimentary methodologies and techniques to offer a highly personalized approach tailored to each client. Warmth, empathy, kindness and compassion are core components of my treatment. Each situation is unique, requiring both trained and innate skills, to help build upon clients' strengths and achieve the personal growth, confidence and success they desire.